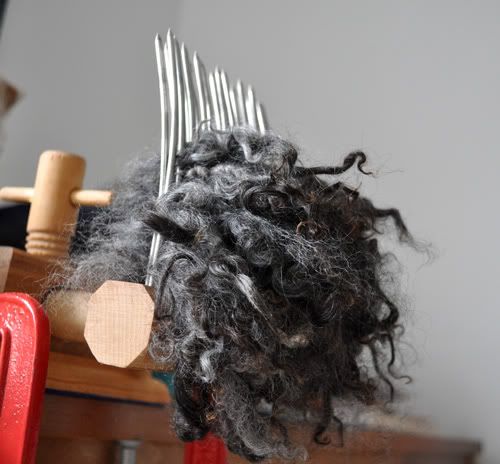 That's my first combful of the Stansborough, in the dark grey colour. For experimenting I probably should've used the mid grey, since that's what I have the most of, but that would've required careful planning. I decided on two passes, to minimize waste–I want a smooth worsted yarn, but I also want to have enough for weaving, which takes lots of yardage. After a single pass, it looked like this: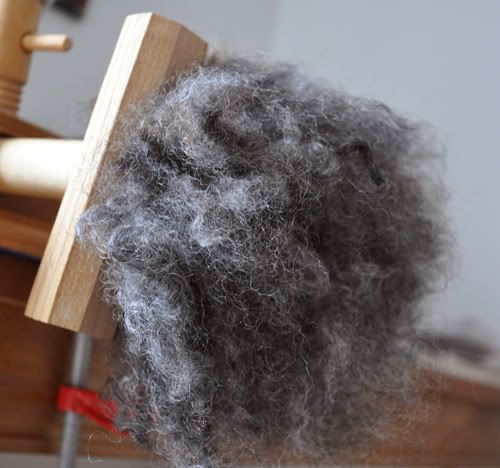 Still a lot of lock definition, which mostly disappeared after pass number two. I say mostly, because you can see what I discovered when I started to pull off the top through the diz: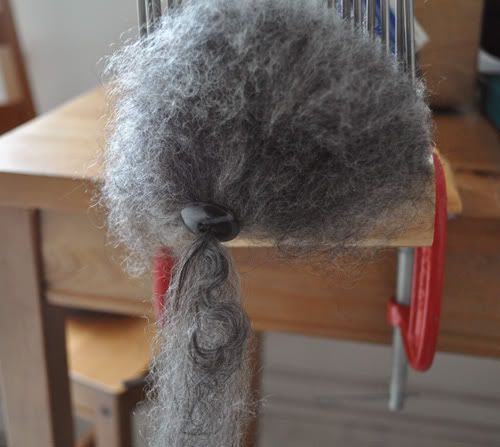 Yes, a few locks had escaped me. This, along with the fact that I found there were a whole lot of shorter fibres left on the comb after I had pulled off most of the top, convinced me that this is a three-pass kind of fleece. Yes, it will mean more waste, but my top will be more consistent (since I won't end up with nothing but short fibres at the end), and I can card the combing waste to use as a woollen yarn for the weft. Here's the little birds' nests of top, ready for spinning: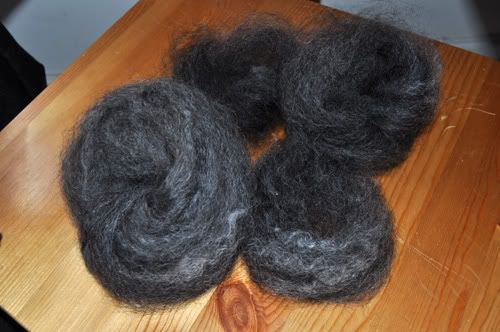 This wool is really, really soft. Also very slippery. I'm almost inclined to use combing oil but that of course necessitates another step (washing the finished yarn to remove the oil, lest it go rancid). I'll see how much static I have to contend with after three passes.