Two years ago, when I was too busy to blog, I took my first sewing class at Spool in Philadelphia. I loved it, feeling rather proud and making good use of my first project, a reversible tote bag. Really I should say it was my first machine sewing class, as I learned the basics of handsewing when I was about 7. My mother let me play around with scraps of fabric (I made a lot of badly-fitting cardigans for my stuffed animals) while she sewed with her friends. I also took a hand quilting class one Wintersession at Wellesley, when several non-credit "fun" classes are offered to students marooned on campus during the long January break.
As much as I liked the class at Spool, life subsequently got busy and complicated and I didn't touch a machine again. Well, until yesterday.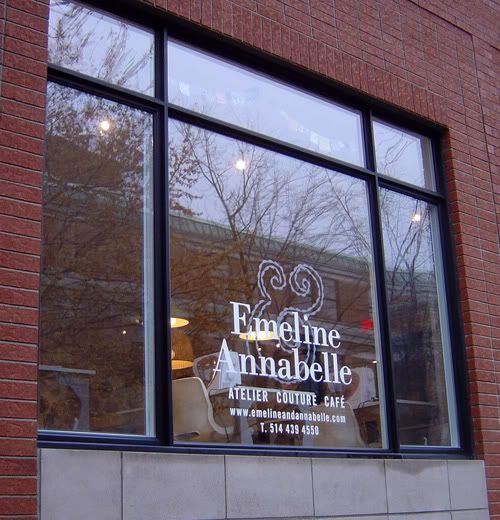 Not long ago, Emeline & Annabelle opened in Montreal's NDG neighbourhood, and two of my friends soon raved about their classes. Sewing classes are hard to come by in Ottawa, at least ones that aren't expensive and require you to bring your own machine. So with a reminder that I had several vacation days to use up, and a good sale at VIA Rail, I signed up for a private Sewing Basics course to refresh my skills. I had high expectations and was not disappointed.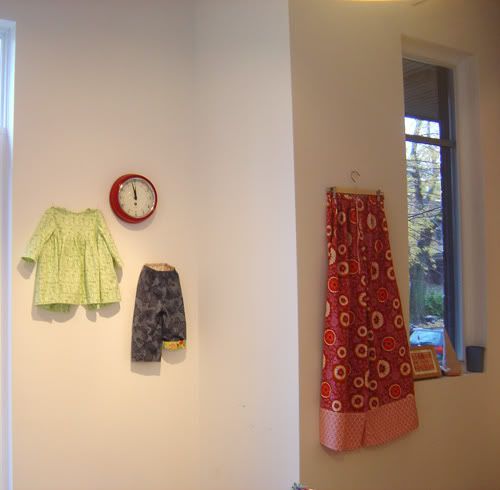 From the moment I walked in, both Emeline and Annabelle were warm and inviting and easy to learn from. It's a lovely space with lots of room and light, as well as comfy chairs to sit and have an espresso. Most of the course involved skills I'd already learned (although threading the machine would've been impossible without repeat instruction), but Emeline also gave me some new tips like encasing seams in zigzag stitch if you don't have a serger.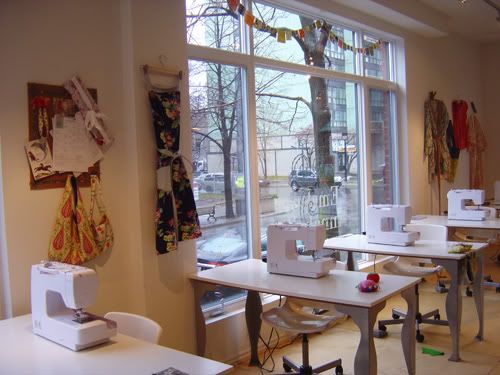 I was, shall we say, a little indecisive about what fabric I wanted to use for my project (another tote bag). Emeline advised me to rule out the colours I didn't want. "No yellow," I immediately replied. Then I saw the purple and yellow fabric with a design that reminded me of diatoms, and…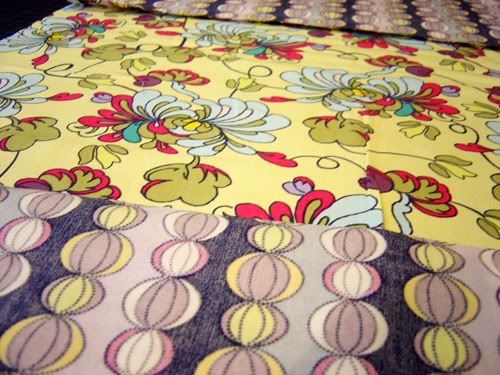 I approached pinning and cutting with scientific precision, as if I were plating microbes or titrating a solution that could explode if allowed to run too quickly. "You're very meticulous," said Emeline, as I took at least five minutes to cut a square. I did get a little cavalier with the actual sewing, in my enthusiasm to race through a long line of straight stitch, and so there is a seam or two that is more decorative than functional. Just don't look too closely, and it's quite a pretty bag: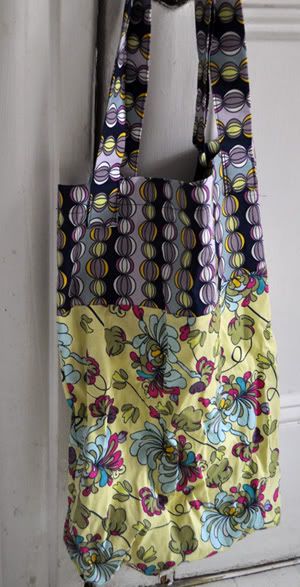 I can't wait to go back. Just about every class offering looks fun, and I may go back to rent a machine by the hour (until I get my own) to get a heap of quilt blocks pieced. Not a bad way to spend a dreary fall day!