Judging by its popularity on Ravelry (6805 projects at last count), the Star Crossed Slouchy Beret is as appealing to others as it was to me. I needed a new winter hat, and the pattern looked like a quick and easy knit.
And that is basically what it was. Done over three evenings in Debbie Bliss Rialto Aran yarn (100% merino, cabled, and aran weight as the name implies), it was a straightforward pattern. I didn't modify it at all and am very pleased with the result, though I may block it out a bit more: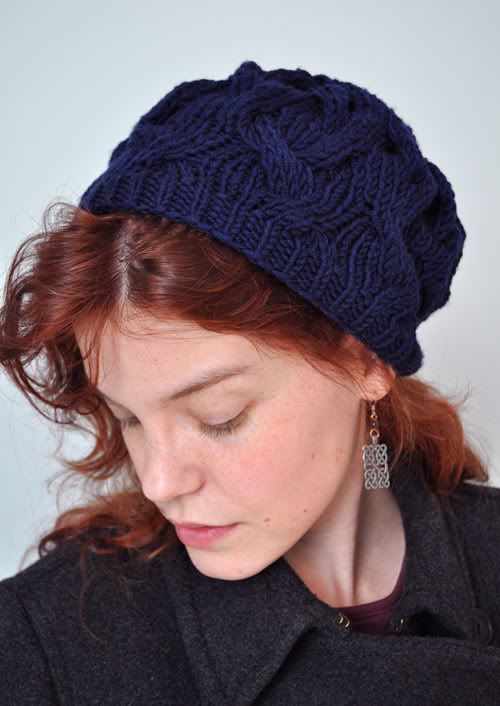 It's also warm enough that my head didn't freeze in the -30 C temps in Montreal yesterday. It's amazing how much warmer a light wool hat is than a thicker acrylic one.