The fact that I last wrote about my Citron scarf in September should tell you a bit about the speed of my knitting. It might also say something about the pattern, which is appealingly simple, but that simplicity also makes for an uninteresting knitting experience. After 500+ stitches in stockinette on the last repeat, a complicated lace pattern suddenly looks very attractive indeed. Still, it's an elegant scarf and easy to make, if you have the patience.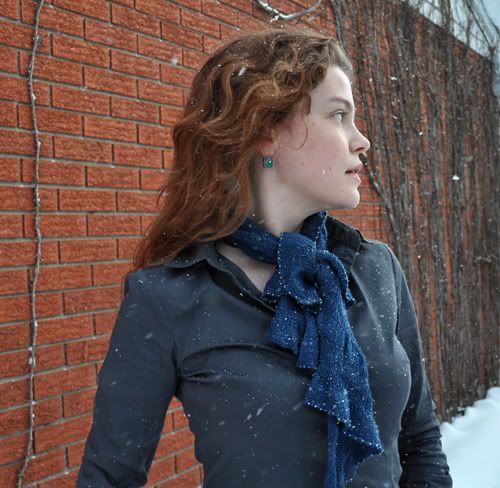 As I wrote in my previous post, I used Fiddlesticks Exquisite in Sapphire, a 50/50 merino/silk laceweight. It's a smooth yarn and easy to work with. It's also extremely warm–I was quite comfortable in the photos below even though it was a chilly day, even indoors: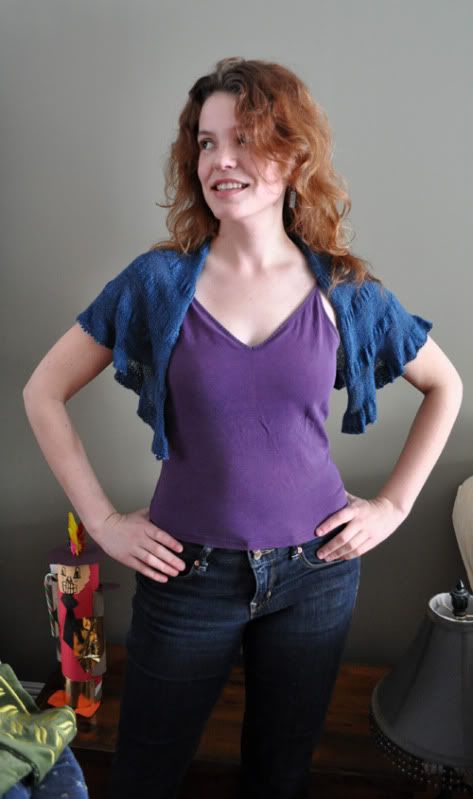 I like wearing it as a small scarf rather than a shawl, but here you can see the orange-slice effect that gives it its name: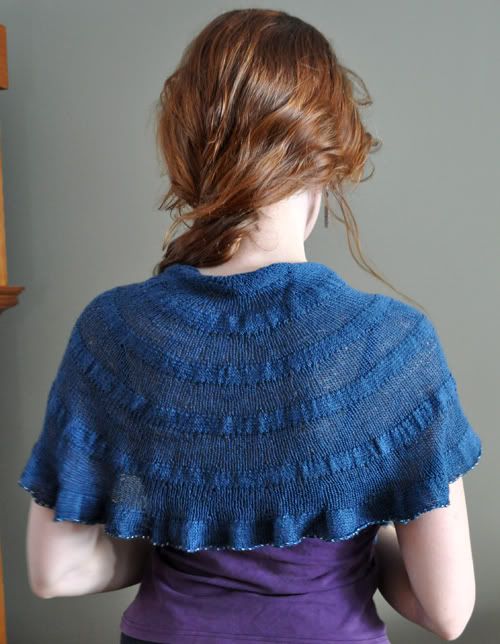 I really enjoyed the beaded bind-off, with 8/0 glass seed beads on every other stitch. I used Splityarn's tutorial, and discovered very quickly that I needed to bind off much more loosely than usual. I'll probably use this technique again (I certainly have enough beads left over…).